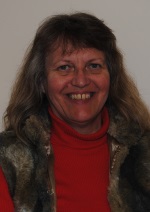 Tel :
01932 830162
Mob :
07746 659846
---
Email :
barbara.day05@gmail.com
---
Types : Adults/Individuals and couples
Alt Locations : on request
---
I have a particular interest in working with and supporting carers.
Experience:  15 years open-ended and short-term, working privately, for companies and for the NHS.
I practice in Wokingham, Berkshire, and near Woking, Surrey
My experience includes working with: bereavement, loss, stress, anxiety and depression, sexuality and gender, relationship issues, self esteem, confidence and personal development, work issues including stress, redundancy and retirement, the emotional impact of physical symptoms and ill health, including ageing.
 I Offer:
Once-weekly counselling tailored to the needs of each individual client.  The first session will be used to discuss and agree the best way that counselling will help, with review along the way.
Counselling with me can range from a short-term (6 or 8 sessions) model of therapy to longer term therapy.
I offer a confidential space for off-loading, unburdening, reflection, leading to strength, better understanding, self-awareness and emotional healing.
Approach and orientation:
My fundamental training is psychodynamic.  This helps clients to identify feelings and difficulties being experienced now, with experiences and learnt behaviour from the past. This is often the beginning of a better understanding and potential for feeling more in control.
As well as recognising past experiences, I appreciate that some problems are immediate, and require a more immediate solution.  Therefore, we will address ways of managing day-to-day difficulties.
Counselling can help you work your way through difficult situations.  It is not always an easy process, but it can assist in finding the root of a problem and considering change.  Change can be daunting as well as exciting, and counselling with me will help you along the way.  In brief, we will endeavour for you to feel relief and emotional well-being.
Philosophy on Counselling and Psychotherapy:
Those who do not learn from the past, will likely repeat it.
Having trained and worked with many clients over the years, I believe, and have seen, that talking therapy can have an enlightening and healing effect for a wide-range of problems, including anxiety, depression and emotional struggles.  My approach is eclectic, alongside psychodynamic, which means that in addition to listening, empathising and accepting, I will work with you to enable you to find the way forward that is right for you.
I understand it is paramount to enable clients to feel safe and that their counselling is conducted in a confidential and respectful environment.  Each person's story is unique, and therefore each individual's experience of counselling is personal to them.