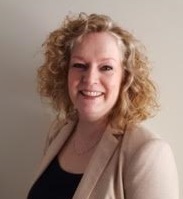 Jeanette Ely
Integrative Counsellor
Diploma in Therapeutic Counselling
BA (Hons) Degree in Counselling
Member of the British Association of Counselling and Psychotherapy (BACP)
I hold a current DBS
My experience:
I have experience working professionally and empathetically with bereavement, loss, trauma, anxiety, depression, relationships issues, self-esteem, confidence and personal development, work issues, health and the emotional impact of this either in open-ended or short-term counselling.
What I offer:
I offer individual face-to-face, once-weekly, 50 minute therapy sessions for adults, tailored to the individual needs of each client in a compassionate and sensitive way. The sessions are confidential and a safe space to share openly and explore feelings, reflect and gain a better understanding of the self and emotional well-being that can help to inform change and improve self-worth and self-esteem. I work in a non-judgmental and respectful manner and the relationship that develops between us is essential throughout the work.
Counselling may help to achieve a more authentic way of being, as I believe if we can make sense of and understand how our past affects our present feelings and behaviours it may be possible to make changes to the way we live our lives and relate to others in the present.
My training and counselling philosophy:
My training at Farnborough College and Guildford College (University of Greenwich) is integrative drawing on various theoretical perspectives, integrating knowledge and skills from Person-centred, Existential, Gestalt and Psychodynamic theories. Working with the here and now and reflecting on difficult issues and experiences from the past, I believe can lead to self-awareness and an understanding of learnt behaviour which can lead to change.
Counselling is not an easy process, sharing emotional and difficult situations and feelings can be daunting as well as finding ways to change which may bring mixed feelings, but with my support along the way, we will endeavour to find the way forward that is right for you.
I maintain regular and ongoing professional development and supervision in accordance with BACP Ethical Framework and regulations.
Please feel free to contact me by phone or email for availability and brief assessment so we can decide if I am the right counsellor for you.