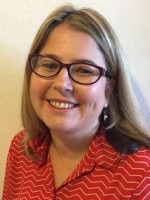 Tel :
07852251013
---
Email :
zeynepyfricker@gmail.com
---
Types : Groups & Couples, Adults/Individuals , Children (7 and Up)
Alt Locations :Yateley & Sandhurst
---
My entrance into the counselling/psychotherapy profession has been a result of my own personal journey and training over the past 18 years.
My counselling career started with my bachelor degree in Psychological Services in Education in overseas in 1997. I had provided various psychological Services in the business and education sectors for 5 years. During my work I took various roles in Human Resources projects , I provided low intensity therapeutic interventions to children, young people, their parents and also individual adults and ran psychological learning and encounter groups for adults.
I have been in private practice for over 7 years (overseas and in the U.K.) working with individual adults, young people, children and groups. Additional to these I had 6 years experience in the voluntary sector and 3 year experience in working with NHS (Berkshire) / IAPT Talking Therapies in the U.K.
As part of the professional preparation undertaken for this kind of work I have undergone hundreds of hours of my own personal therapeutic process individually and as part of a group.I always aim to maintain a good level of continuing professional development and as a Registered Member of The British Association of Counselling and Psychotherapy I undertake regular supervision  and adhere to the BACP ethical framework and guidelines.
I am also a psychology Graduate Member of The  British Psychology Society (MBPsS) .
From this foundation I have developed a professional style that is skilled, objective, compassionate and sensitively attuned to each individual client.
I simply love working as a counsellor with children, young people and adults.
My experience allows me to  offer both short and long term counselling psychotherapy as well as working with  wide range of issues such as depression, anxiety, relationship issues, bereavement ,loss, gender/ gender identity issues, low self esteem/self confidence, parenting difficulties, work related stress.  I have particular interest and experience in issues related to cross cultural marriages and the complexities of step families.
What I offer 
Long or short term counselling/psychotherapy to adults with anxiety, depression, bereavement, loss, relationship issues, parenting, work related stress, self confidence self esteem and many more.
For children with social,emotional and behavioural issues ( under 11)  I offer non directive play therapy. I also provide psychological  guidance to  parents and carers.
I work with  young people individually, and in  some cases with teenagers and parents together.  I can help young  people with depression, anxiety,self harm, self esteem , self confidence, school- exam stress and relationship-family issues.
For couples with cross cultural marriages, relationships and complex step families I offer short and long term  emotionally focused therapy.
Approach and orientation
I offer humanistic integrative counselling to match your specific needs. Integrative Counselling draws on mainstream theoretical perspectives, integrating knowledge and skills from different therapies This includes psychodynamic, person cantered, gestalt,T A, Existential and Cognitive Behavioral Therapy.
Finding the most suitable approach for you is important in order that we can work together at a pace that feels right for you.
My practice pays attention to how past experiences can be acted out in the present and I am mindful of how this may impact upon the counselling relationship.
With couples I work with Emotional Focused therapy (EFT) which  creates and strengthens emotional bonds between partners by identifying and transforming the key moments that foster an adult loving relationship: being open, attuned, and responsive to each other.
Philosophy on Psychotherapy and Counselling
You might be going through a difficult or one off situation, struggling with longer term difficulties, seeking the meaning of your life or wanting to explore who you are, what makes you feel- think and behave, the way, you do.
Counselling or psychotherapy is an unique process where a  journey to the self takes place and your concerns are listened to by a professionally trained, skilled, compassionate, emphatic practitioner .The counsellor  works with you in order to begin to understand and work through the issues which keep you stuck, lethargic or cause you emotional or even in some cases physical pain.
I offer you a confidential, peaceful setting where you can feel safe to talk about yourself freely. Being able to talk freely can be a great relief and helps you take control of your situation.