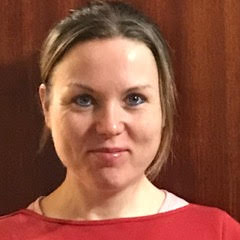 What can I offer?
There might be quite a few people in your life who feel for you, feel sorry and sympathy for you when you are going through something tough. Possibly even more people who think they have experienced something similar and are ready to come up with some advice to help you feel better. However, you might not have felt being truly heard by them. You might wish they would listen carefully instead of trying to solve your issues for you even though you know that their words come from a caring place. You might have longed for someone who can just be there with you when you choose to gift yourself some time to be with yourself in a quiet place, away from the noisy world. Someone to be with you when you look after yourself, when you explore your feelings and thoughts and the way you relate to them. You might also feel the need to find the root causes of the way you experience your life. You might wish this person could assist you to step onto new levels of awareness and to relate to yourself and your issues with more acceptance, kindness and compassion.
If you honour me with your trust and choose me to be this person, I can offer you a safe, confidential space where you can be yourself without the need to pretend to be someone you are not. I will accept you as you are and I believe that this could lead you to accept yourself just as you are too. This, in my view, is the basis for any change you want to happen in your life. I will help you to connect or re-connect with yourself without which connecting to others and understanding the way you approach your life events is not possible. You sense and experience the world around you in your own, unique way. Nobody else has ever been or will be in your shoes. But I can walk with you on your journey of self-discovery that can change your sense of self, the way you relate to people, events and issues and this might also allow you to experience real, lasting change.
My approach
I am a pre-dominantly person-centred counsellor. For me this is not only a counselling approach but a way of being. Responding from a deeper level of empathy, where I sense the unspoken, implicit feelings, thoughts and agenda; listening to understand and not to respond and being fully present for the client. The most important part of the therapy is the relationship between me and the client that I aim to be a healthy one with clear boundaries, built on mutual respect and true connection. As an integrative counsellor I can draw upon other approaches as well, such as psychodynamics, when we leave the "here and now" and explore the client's life events, attachment styles or focus on what thoughts and feelings might come from their subconscious mind. I also use CBT when I feel the client needs to learn about their unhelpful patterns of thinking or understand the connection between their feelings, thoughts and behaviour. However, the client leads the sessions, my style is non-directive and we will never leave the "person-centred nest" we are sitting in together building a person to person genuine relationship.
Experience
I have experience with young people mostly. I have worked with issues such as anxiety, depression, self-harm, neurodiversity, suicide ideation, transgender issues, childhood trauma, co-dependency and eating disorder.