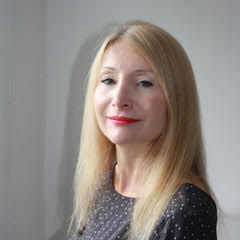 Kerry Cook BSc (Hons), Dip HE (RMN)
Psychoanalytic / Psychodynamic Psychotherapist MSc
Cognitive Analytical Therapist (CAT)
I have trained and worked as a Psychotherapist for several years in a variety of settings, including Psychotherapy departments in the NHS and in the private sector. I work with young people and adults, both individually as well as in groups, offering both short and longer term treatments. I also offer Psychodynamic Psychotherapy Assessments.
The aim of my work with individuals is primarily to work collaboratively together, to identify and address difficulties, and to support individuals to make changes so that they are able to live more full and satisfying lives.
In addition to my clinical work, I have also facilitated Cognitive Analytical Therapy training and teaching seminars within the NHS.
In order to work with individuals and groups, I completed a Psychoanalytic / Psychodynamic Psychotherapy training over many years, leading to registration with the United Kingdom Council for Psychotherapy (UKCP). The UKCP has a rigorous code of ethics which I abide by. This includes being mindful of confidentiality at all times, as well as a non-discriminatory practice in the widest sense.
What I Offer
I offer individual or group therapy, which can be open-ended or time limited, according to individual needs. My first session with new clients is complimentary to allow us to fully explore the options available and decide if we are right to work together. I will happily refer you to a colleague if we feel alternative treatment would be more suitable.
I work in a variety of areas, ranging from anxiety, depression, personality disorders, addictions (related to alcohol, substances, food and sex), burnout, relationship issues, eating disorders, self-harm, trauma, abuse, PTSD, bereavement and loss, LGBT related issues and transvestism. This list is not exhaustive and may not specifically mention your current struggles.
Approach and orientation
I offer Psychodynamic / Psychoanalytic Psychotherapy and Cognitive Analytical Therapy (CAT). Both of these approaches provide a confidential, safe and supportive space in which to explore past and present feelings, as well as gaining insight into the meaning and influence they may have on your difficulties.
These approaches encourage an open and trusting relationship where feelings, beliefs, assumptions and actions can begin to be explored. We will challenge any negative emotions and work on resolving any self-sabotaging behaviour in order to build new foundations towards change and self-empowerment.
Philosophy on Counselling and Psychotherapy
Both Counselling and Psychotherapy are a response to suffering. My approach is to address this suffering, but to see it as an opening to new understanding. The focus will be to address the underlying cause of any presenting issue, rather than working solely with symptoms. Through our work together, I will focus on listening without jumping to any pre-judgements. I will try to help you to develop new ways of being and relating in order that you may find and pursue a new direction of your own.
You are welcome to make initial contact by phone or email.